Trailer Reveals Four New Pokemon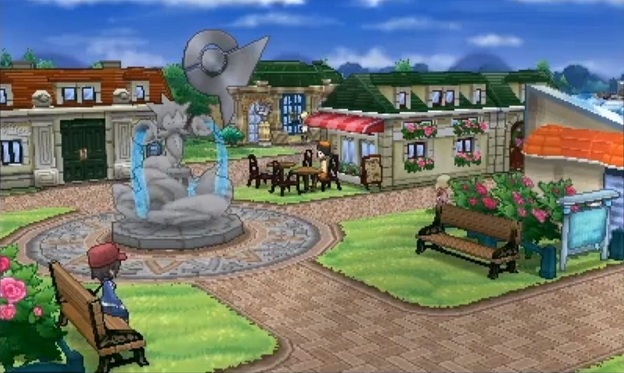 Pokemon X and Y, in addition to taking the series into the realm of 3D for the first time, will include the requisite complement of new Pokemon. We've already seen what appears to be a further evolution, or genetic relative, of Mewtwo, but the newest trailer gives us a look at a quartet of new pocket monsters, along with our first real glimpse of the new region of Kalos.
We are introduced to Fletchling, a flying/normal type; Pancham, a fighting type with the new, tag-team move Parting Shot; Helioptile, a normal/electric Pokemon; and Gogoat, who is not only a grass-type Pokemon, but is also a mount usable in certain sections of Lumiose City. Does this mean that other Pokemon will be used in such a manner? It seems unlikely that there will be just the one option.
Kalos, meanwhile, seems to evoke mostly older, European architecture in its cities. That isn't to say that it lacks touches of the modern world or of technology, but the distinctive cobblestone walkways that line the streets seem to tell an older story.
Source: Kotaku
05/14/2013 02:00PM