DC Universe Online: Origin Crisis DLC Pack Is Now Available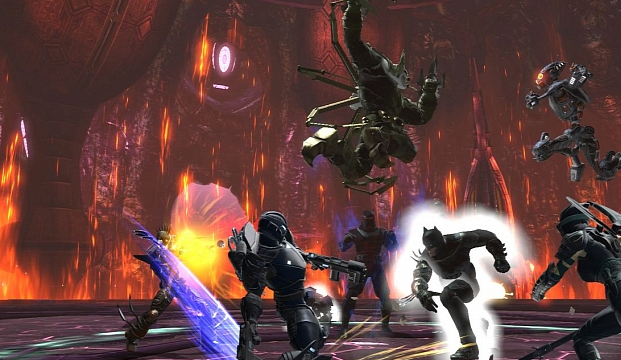 Sony Online Entertainment released the newest batch of DLC for DC Universe Online today. Origin Crisis is the game's seventh DLC pack, adding new high-level endgame content for both PVE and PVP players. The DLC also introduces the game's newest power set, Quantum, which allows players to alter both time and space as they fight their enemies. Jens Anderson, Creative Director for DC Universe Online said:
"What if Batman's parents had never died, or if Superman teamed up with Lex Luthor? We wanted to explore the idea of time travel and really dig into these alternate realities. We have selected some truly compelling narratives to explore in Origin Crisis, enabling players to alter the core motivations of their favorite heroes and villains and to see how the world changes as a result."
The full list of Origin Crisis features are as follows:
· New Quantum Controller Power Set - Manipulate time, control gravity and twist the very fabric of space itself!
· Two challenging new Raids
· Two new Hero Origin Operations
· Two new Villain Origin Operations
· Iconic Anomalies - Two new Solo Simulation Challenges
· New Gear, including Tier 5 PvE Gear and new Iconic-inspired Gear
· New Feats, Collections and Trophies
The Origin Crisis DLC is a free download for Legendary members. It's available for purchase for Free and Premium players.
Source: Press Release
05/14/2013 06:00PM