Metal Gear Solid: The Legacy Collection Priced And Delayed In US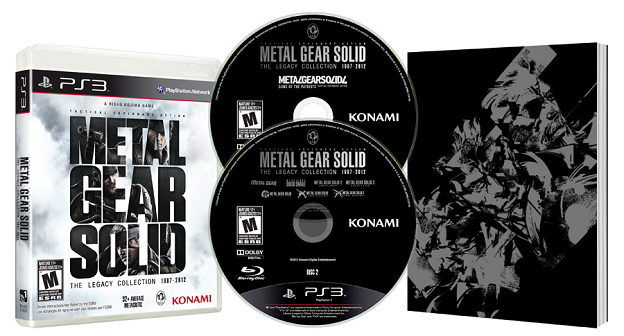 The ultimate collection of all things Metal Gear Solid, which was slated for release on the PlayStation 3 next month, is getting a minor delay. North American gamers who want to partake in this edition of Snake's adventures will have to wait until July 9 to do so.
Those who do pick up the new collection will be charged a mere $49.99 for their troubles, less than the price of most new titles.
That said, most of this content was released in the already existing Metal Gear Solid HD Collection, which also made its way to the Vita and Xbox 360. This PlayStation 3 exclusive bundle adds in Metal Gear Solid 4, the only native PlayStation 3 entry in the core series, the VR Missions pack, and a couple of digital graphic novels.
Still, for the price, it's certainly a compelling package. Especially for those of us who haven't yet played Metal Gear Solid 4.
Source: Gaming Blend
05/20/2013 12:45PM