Precipice Of Darkness 4 Dated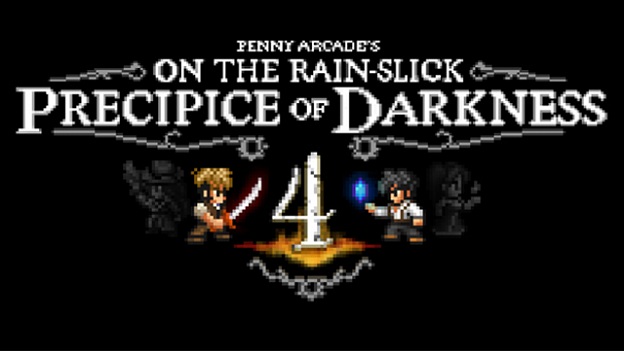 Penny Arcade's On The Rain-Slick Precipice of Darkness series has had a bumpy ride. The first two episodes were created by Hothead games and, while they were enjoyable, the duo behind the Penny Arcade comic, Jerry Holkins and Mike Krahulik, found the experience of creating the games themselves draining. There was, after the second episode was released, a falling out and, rather than a third playable chapter, Jerry initially continued the plot through a collection of prose chapters.
Then Zeboyd games, the guys behind Breath of Death VII and Cthulhu Saves the World, came along. On The Rain-Slick Precipice of Darkness 3 was released in June of last year and was quite enjoyable. Now, the fourth and final episode in the series is coming out. It's slated for June 7. In preparation for the release, Penny Arcade was giving away Steam codes for the third episode all day yesterday. The promotion has unfortunately ended, but the game costs only $4.99 on Steam as it is. Time to get excited, Penny Arcade fans!
Source: Penny Arcade
05/21/2013 01:15PM