Battlefield 4 Release Dates Announced, Box Art Revealed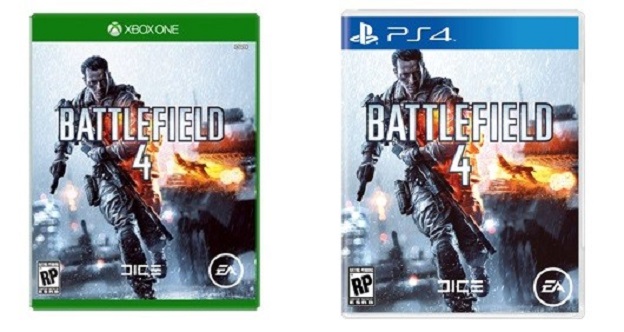 A mere one day after the conclusion of the Xbox One reveal event, EA has announced Battlefield 4 launch dates for current and next-generation systems—simultaneously conforming Xbox One and PlayStation 4 versions. The game is set to launch October 29, 2013 for PC, PlayStation 3, Xbox 360, and the Xbox One. An updated source (via Eurogamer) confirms that that the UK release date will be November 1, 2013.
Meanwhile, the official Battlefield 4 website began showing the game's next-gen artwork—or at least early versions of it. Microsoft and Sony have yet to officially reveal the layout of next-gen packaging, but BF4's prototype appears genuine. If indicative of the final product, it appears that Microsoft will stay true to their iconic green trim, while Sony seems to be migrating towards the Vita's aesthetic with a white-on-blue theme.
Source(s):
05/22/2013 03:25PM