Dead Island Creators Unveil New Survival Horror Game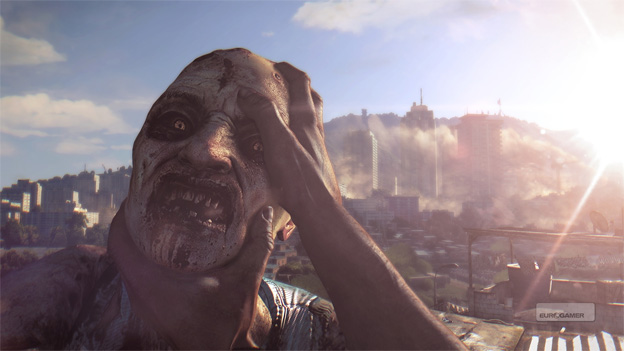 Techland, the creators of Dead Island, have just announced Dying Light, a new first person survival horror game. The title will lean more towards simulation gameplay than Resident Evil and Silent Hill. It will place players in an urban environment and task them with scavenging for supplies to help them survive an apocalypse of infected. While Techland hasn't come out and specifically said that these infected are zombies, the screenshots don't lie.
The game will have a Mirror's-Edge-style free running mechanic that will allow you to cross rooftops and hop between walls. The infected are mostly docile during the day, but become incredibly aggressive at night, attempting to break down the walls of safe-houses to get at the chewy humans inside. Thus, the game is broken up into two phases: daytime, which is mostly uses to scavenge supplies and weapons, and nighttime, which is an all-out battle for survival.
Wait. That's exactly how I would describe Minecraft. Weird.
The game is scheduled to come out on the PC, PS3, PS4, Xbox 360, and Xbox One sometime in 2014. Hopefully we will get to see a preview of the game at this year's E3.
Source: Eurogamer
05/23/2013 12:55PM