EA Is Developing For The Wii U After All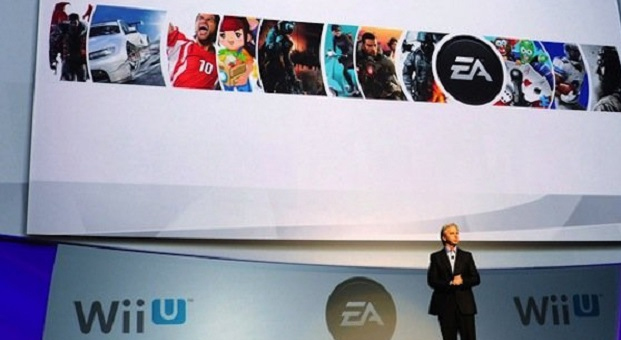 Last week, Electronic Arts mentioned that they don't have any games currently in development for the Wii U. It turns out that this wasn't entirely accurate; they are developing games for Nintendo's console, but the PS4 and Xbox One will be their primary platforms.
This doesn't mean that we'll see games like Madden or FIFA appear on the Wii U. Both of those are definitely not coming to the Wii U due to disappointing sales. That makes perfect sense; if no one is buying FIFA on a particular console, why waste money putting the next version of FIFA back on the console?
EA CFO Blake Jorgensen also says that the consumers will dictate the future of the marketplace:
"I think what the consumer will find is a lot more powerful gameplay with the new boxes that are coming out, and a lot of excitement, but it'll remain to be seen as to the services associated with those as to how consumers decide which direction they might want to go."
A new console release can be a double-edged sword; nobody buys it because it lacks games, and there's a lack of games because nobody buys it.
Still, it's nice to see that EA hasn't totally abandoned the Wii U just yet.
Source: Polygon.com
05/22/2013 03:20PM