The Next Nintendo Direct Has A Date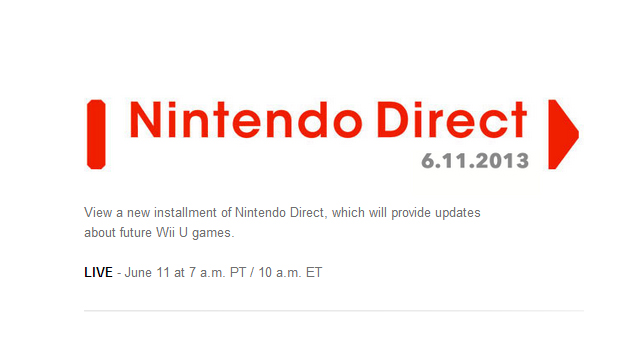 June 11th was supposed to be the day for Nintendo's E3 press conference. Instead, it will be the day for the next edition of Nintendo direct. The video will focus on their upcoming Wii U games, including a 3D Mario title, Super Smash Bros., and Mario Kart.
The video will begin at 7 AM PDT, which is pretty early for those of us that will be covering E3 from LA.
However, after the video, we'll be sure to let you know how Nintendo's upcoming games actually play, since we should get a little hands on time from the show floor.
Source: Nintendo
05/23/2013 03:40PM