Super Stardust Successor Coming To PlayStation 4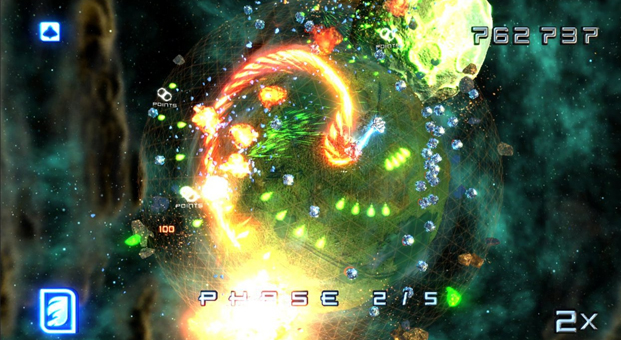 Developer Housemarque announced that they're working on a spiritual successor to the Super Stardust series. The game will be available for PlayStation 4.
Super Stardust HD, also developed by Housemarque, was available during the PS3's first year as a downloadable title. In a similar manner to Geometry Wars Retro Revolved on the Xbox 360, Super Stardust HD was one of the better games during the PS3's first year.
"We truly believe that better technology can lead to better gameplay," says Housemarque CEO Ilari Kuittinen. "The more tools and resources we have at our disposal, the better. Think of Super Stardust HD: at the time, PlayStation 3 gave us the opportunity to populate the game with thousands of interactive objects and implement the game's famous 'spherical gameplay.' Today, we can take advantage of the architecture of PlayStation 4 to create incredible visuals with direct impact on the way to new game feels."
Hopefully, we'll get some hands on time at E3. As a big fan of twin stick shooters, including the Wii U's Nano Assault Neo, I'm looking forward to what Housemarque is working on.
Source: Joystiq.com
05/23/2013 03:45PM