Ultima Forever Out Soon On iOS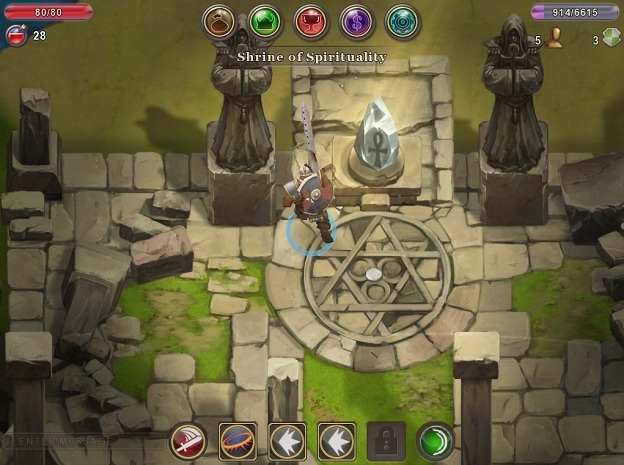 When Ultima Forever: Quest for the Avatar was first announced, I was expecting a BioWare-produced, MMO entry in the series, released on the PC. A pseudo-sequel to Ultima Online, which was, at the time, the most recent release in the franchise. To this day, despite numerous attempts at creating new Ultima games, Ultima Online remains the last game in the franchise (Lord of Ultima doesn't count).
Ultima Forever seemed poised to change this when it was announced, but now I'm not so sure. It turns out that Forever is an iOS game, playable for free (there will presumably be premium features and items for sale). An action-RPG, it looks as though it has more in common with Diablo than with any prior Ultima game, with a plot set a couple of decades after Ultima IV. Also, there's no more Lord British, since Richard Garriott has the trademark for that, so we have Lady British instead. As an official part of the Ultima mythology, does this then retcon Ultimas V-IX?
Speaking of Garriott, he's still hard at work on Shroud of the Avatar, which is shaping up to be a spiritual successor to the Ultima franchise, if not one in name. I'm oddly reminded of the divide between the Gothic games and Risen, the latter of which came from the Gothic series' original developers. Or Guitar Hero and Rock Band, post-Guitar Hero II. Is there more power in the name and its assets or in the game that lies behind it? Either way, Ultima Forever is slated for release "soon."
Source: Freewebgame360
05/24/2013 12:05PM