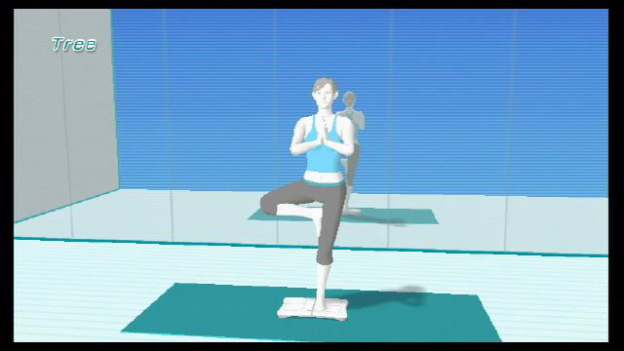 The Animal Crossing Villager and Capcom's famous Blue Bomber aren't the only new characters joining the Smash Bros. lineup. In a classic bait-and-switch maneuver, Nintendo closed out its Wii U showcase this morning with the promise of a trailer for a "highly anticipated" game, promising that we would recognize it "as soon as the trailer started."
The Wii Fit Trainer appeared on screen, holding a yoga pose, to the muttered groans of the crowd. When the camera zoomed out, though, it was Link, Mario, and Kirby attempting the pose before a television screen. The trainer approached and, in an unexpected turn of events, attacked.
As this would imply, the Wii Fit Trainer is a playable fighter in the upcoming Super Smash Bros. title; her moveset is as fitness-centric as one would expect. Nintendo seems to hope that she'll whip their other characters into shape.
06/13/2013 12:50AM