Rayman Legends Went Multiplatform Due To Wii U's Poor Sales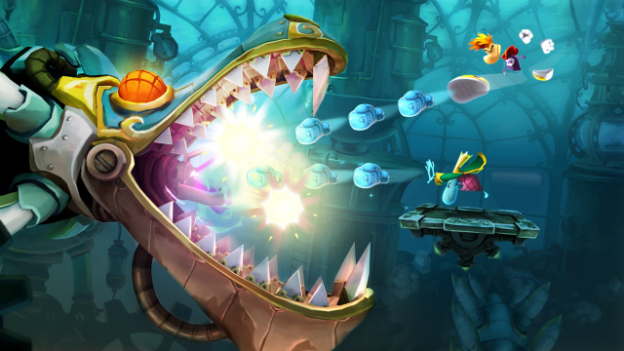 When Rayman Legends was first revealed, it was at the Ubisoft press conference leading into E3 2012. At the time, the Wii U was just then gathering momentum for its holiday release, the PlayStation 4 and Xbox One still mere rumors in the dark. Its initial announcement was as a Wii U exclusive, going so far as to use the console's most distinctive feature, its touchscreen gamepad, as a prominent element of five-player co-op play.
Since then, the game has been shifted to a cross-platform title, its release date pushed back to prepare the product for release on more established hardware. Why the change?
Because, put simply, Ubisoft isn't confident in the game's ability to sell enough to be profitable on Nintendo's latest console. The Wii U has struggled with finding an audience, a fact that Ubisoft can't ignore, and so rather than release it on Nintendo's hardware and bring it out later on the PlayStation 3 and Xbox 360, Ubisoft has opted to delay all versions of the game for a simultaneous release, seven months after it was originally slated to come out.
Source: Beefjack
06/18/2013 04:05PM