Company Of Heroes 2 Open Beta Extended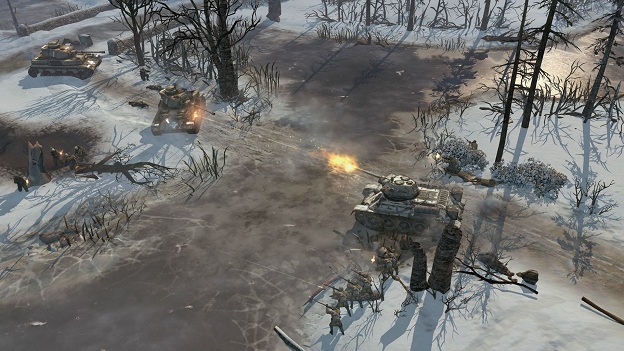 SEGA and Relic Entertainment are going above and beyond the call of duty to keep their fans engaged. In their latest maneuver, the open beta for Company of Heroes 2 has been extended until midnight PDT on Sunday, June 23. That gives those interested in trying before they buy a chance to play the game almost up to the wire, before its scheduled release on Tuesday, June 25.
To sweeten the pot, Relic is adding additional multiplayer maps to the open beta's rotation, providing incentive even for those who've already devoured the open beta to jump back in and try their luck in new locales. Along with this, the entire progression tree, all the way up to level 100, has been unlocked. You can make additional progress on June 22 and June 23, when the open beta hosts a double XP weekend, doubling post match experience for any game played through automatch.
Source: Press Release
06/20/2013 03:50PM