Symphonia Collection To Have Dual Audio?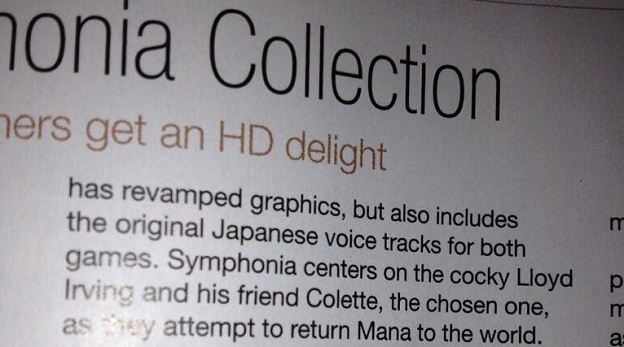 Will Tales of Symphonia Chronicles have multiple voice tracks? Game Informer seems to be hinting at the possibility, with an article that mentions that the pack, "includes the original Japanese voice tracks for both games." Does this mean that US players will be able to choose between the English and Japanese vocal tracks?
Perhaps not. The version of Tales of Symphonia being updated for the remastered edition is based on the PlayStation 2 release, which never made it outside of Japan. Then again, since the English voice work does exist for both games in the pack, it seems like it would be a small matter to include them, providing players with the choice.
We'll know for sure as we get closer to the 2014 release date.
Source: Abyssal Chronicles
06/21/2013 12:45PM