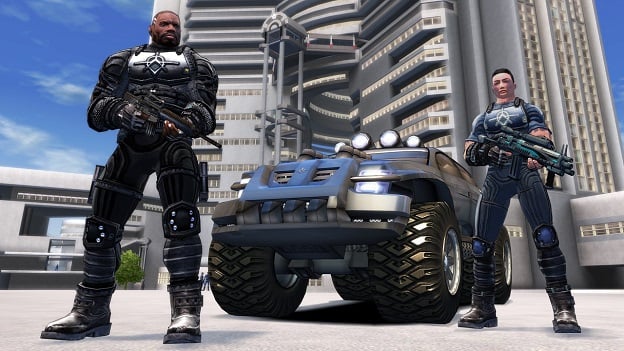 The slew of announcements that E3 brought can almost make you forget about Microsoft and Sony's previous reveal events. However, Microsoft studios boss Phil Spencer has brought an old bit of news back into the spotlight by addressing "the homage to Crackdown in the [May 21st] reveal" and confirming that it "wasn't accidental."
Rumors about a next-gen Crackdown began after the dubious little orb was shown in the demo screen of the Xbox One's reveal. And until Spencer's comment, that was all we've had to go on. Luckily, he went on to say: "No, I don't think Crackdown is dead at all. It's a franchise that's still close to me.
"For me, the natural progression of a game like Crackdown—and you see this showing up on our stage—is in these living, open worlds that live in the cloud," Spencer continued referring back to a previous comment regarding the Xbox One's Cloud computing network.
No development details were given regarding Crackdown, but we can safely assume that an Xbox One (presumably exclusive) incarnation is on its way.
Source: Eurogamer
06/26/2013 03:05PM