Drakengard 3 CE Revealed And Dated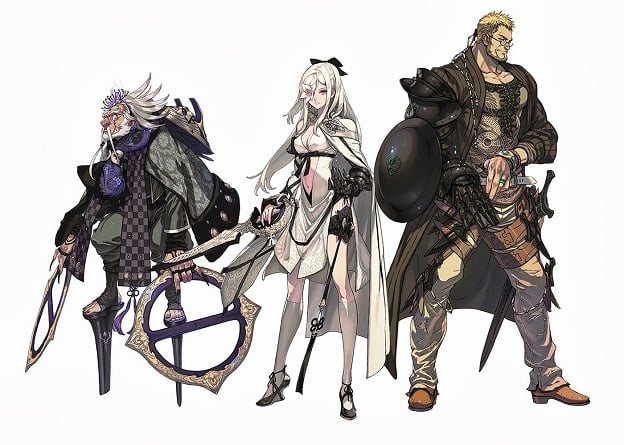 The third title in Square Enix's mash-up of action-RPGs and Dynasty Warriors, Drakengard 3 comes on the heels of an eight year gap in the series, during which it faded into utter obscurity. Now, Square Enix isn't only bringing it back, but trying to make up for lost time: Drakengard 3 will release in Japan with the option for a 10th anniversary collector's edition. Priced at 19,800 yen on the company's e-store, the box includes:
World Inside book, with a poster done by series artist Kimihiko Fujisaka. The content of the book is focused on commentary from Yoko Taro and a story penned by Sawako Natori filling in the gaps between Drakengard, Drakengard 2, Drakengard 3, and Nier (which is apparently in the same universe).
A chip music collection, with 24 tracks from both earlier Drakengard games and both versions of Nier (Gestalt and Replicant) remixed to give them an 8-bit style.
A Blu-ray disc with cinematics from the preceding games in the series, alongside trailers and commercials.
A "novel prelude," which is to be detailed at a later date.
"Visual book," presumably an art collection, but to be expounded upon later.
Some form of Drakengard 3 DLC (more detail later)
The game itself, complete with a second illustration from Fujisaka, which will depict the characters from all of the Drakengard games together.
There is, of course, a standard version of the game available for less than half the cost of this collector's edition, but if you have a lingering fondness for Drakengard, this may be the way to go. No word yet on when or if the game will be coming to Western shores, much less whether a CE like this could be expected, but the game will be out in Japan on October 31.
Source: Siliconera
06/27/2013 03:35PM