Battlefield 4 Slated To Sell 14 Million Copies At Launch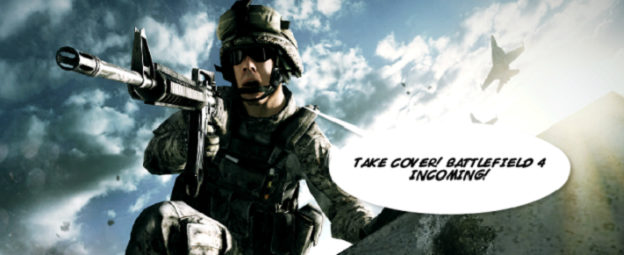 After an impressive 64-person multi-player debut at E3 2013, developer DICE hasn't been shy about Battlefield 4 details. Surprisingly, the most interesting bit of new information came from outside the studio. Sterne Agee analyst Arvind Bhatia recently predicted, in a statement to investors, that Battlefield 4 will sell approximately 14 million copies at launch.
The monumental figure is largely based on the PC success of the Battlefield franchise. "The Battlefield series resonates particularly well with the PC gamers while Call of Duty tends to do well on consoles," Bhatia said, relating the two competing FPS franchises. However, Bhatia also stated that he believes the two can "coexist successfully" regardless of their close release dates.
This figure was paired with Bhatia's prediction that roughly one third of BF4 sales will be on PC, further supporting the previous argument.
Source: Gamespot
06/27/2013 04:45PM