Ubisoft Planning A Prince Of Persia Reveal?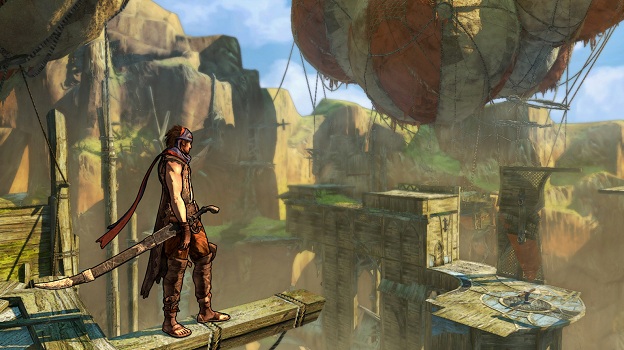 The Prince of Persia series has been hibernating since 2010's forgettable The Forgotten Sands, which revisited the Prince of the Sands of Time trilogy in a superfluous side story. In the time since, the only announcement we've heard related to the franchise has been of a remake of the second game, The Shadow & The Flame.
It seems Ubisoft may now be prepared to break its silence. A brand new post on the Prince of Persia Facebook page says, "Get ready for some news about Prince of Persia, starting next week…" No further details have been given, though the post was apparently made near Paris. Ubisoft has a Paris studio, but it has never been involved in the Prince of Persia franchise. It is instead known for the Red Steel games, the Ghost Recon titles, Just Dance, and the Rabbids games.
Perhaps, though, the location is irrelevant. Maybe we'll finally get a continuation of the 2008 Prince of Persia title or, failing that, something entirely new. Either way, more is to be revealed next week.
Source: Facebook
06/28/2013 10:45AM