Call of Duty: Ghosts Gets A New Pre-Order Map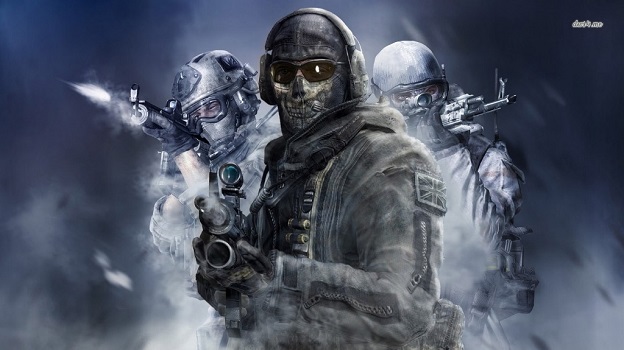 E3 2013 showed us a 64-man multiplayer match of Battlefield 4 in all its chaotic glory, and in it, a fully destructible skyscraper which came toppling down after player assault. A few weeks later, Call of Duty: Ghosts has shamelessly replied with crumbling buildings of its own in the form of the game's newly-announced pre-order bonus map, "Free Fall."
"Free Fall drops players into a shattered skyscraper on the brink of collapse," says Activision. "Sideways staircases climb into the night sky, elevator shafts run along the ground, and what were once windows now form a terrifying glass floor, hundreds of feet above the city streets."
"Free Fall" is a multiplayer map to be available early to players who pre-order the game, though it will surely be released independently at some point. Here's hoping that it doesn't go the way of Black Ops 2's pre-order map "Nuketown 2025," which was pulled due to multiplayer imbalance.
Personally, I can't help but think that DICE needs to showcase better matchmaking and connectivity in their next BF4 expose—maybe all the shooters will do that next.
For more on Call of Duty: Ghosts, check out our full eyes-on preview.
07/01/2013 11:15PM