Titanfall Runs Away With E3 Awards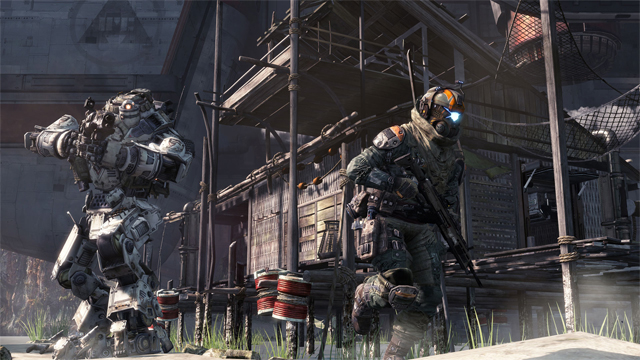 Titanfall, the upcoming sci-fi shooter from Respawn Entertainment, isn't even out yet, but it already has an incredible amount of critical acclaim. The game won a total of six "Best of E3" awards, including Best of Show, Best Original Game, Best Console, and Best PC. Titanfall beat out favorites such as Destiny and The Division to take home the awards.
Also winning was the Oculus Rift for best hardware, The Elder Scrolls Online for best RPG, and NHL 14 for best sports game (go Blackhawks).
In terms of publishers, Electronic Arts is the big winner, picking up eight awards. Six of those awards come from Titanfall. The PC was the top performing platform, with a total of 11. The Xbox One took home ten awards, compared to four for the PlayStation 4 and one for the Wii U. Again, like Electronic Arts, Titanfall (which is exclusive to Xbox 360, Xbox One, and PC) was a big factor in those numbers.
The full list of winners is available at the Game Critics Awards website.
Source: Gamecriticawards.com
07/02/2013 03:25PM