New Call Of Duty: Black Ops II DLC Arrives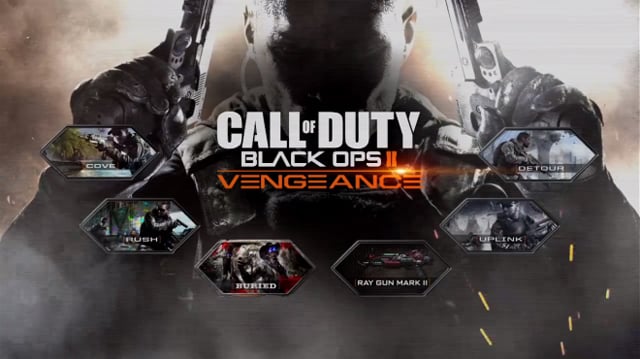 The Call of Duty: Black Ops II Vengeance DLC is now available for Xbox 360 owners. The DLC pack brings for new multiplayer maps that will "challenge even the most seasoned players."
The Cove is a map that takes place in a small island in the Indian Ocean. Players will fight amongst the wreckage of a jet that crashed long ago. Detour takes place on the top of a destroyed suspension bridge above an East Coast waterway. Scattered vehicles, collapsed pavement, and exposed iron litter the multi-level map. Rush, a paintball course, excels in close-quarters combat. Finally, there's Uplink, the remake of Summit from Call of Duty: Black Ops.
In addition to the multiplayer maps, there's an all new zombie mission as well. Buried features familiar characters as the Zombie fiction is expanded "in brain-twisting ways."
The DLC is available for 1200 Microsoft Points. A release for other consoles will take place in the near future.
Source: Press Release
07/02/2013 03:25PM