Ubisoft Confirms A New Prince Of Persia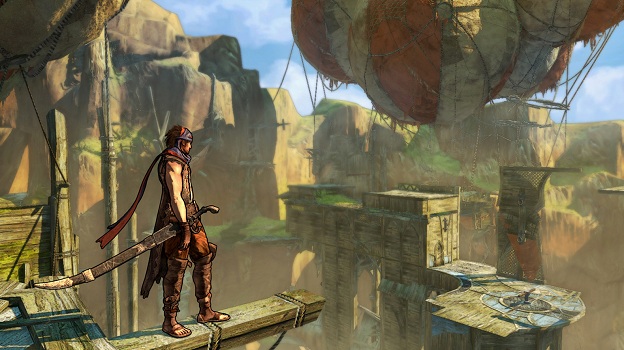 But it's mobile.
After a series of image teasers, developer Ubisoft has finally come clean on the possibility of a new Prince of Persia title. Unfortunately, the news isn't what many fans were hoping for. Rather than a dazzling next-gen reincarnation, the new addition to the series, Prince of Persia: The Shadow and the Flame is set to debut on mobile devices, iOS or otherwise.
"The game's experience can still be extended through social connectivity, allowing you to unlock achievements and ascend the leaderboards or share scores with Facebook integration," Ubisoft in a charitable comment.
The Shadow and the Flame will be done in 2D-style and make use of a now-popular celshaded aesthetic. According to Ubisoft, the game occurs roughly ten years after the conclusion of the original and is slated for a July 25th release.
Yuck. Just yuck.
Source: Gamespot
07/03/2013 04:35PM