Metro: Last Light Is Finally Getting Its DLC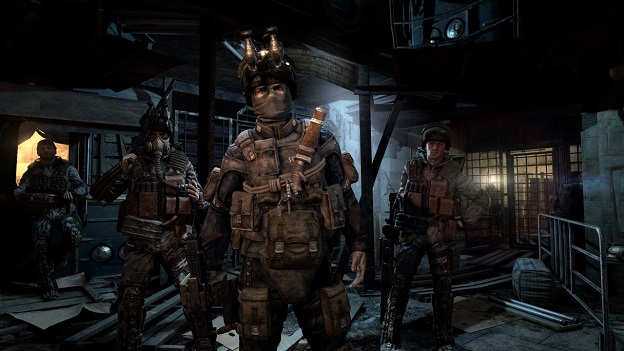 Shortly after the apocalyptic shooter's May release, Metro: Last Light developer Deep Silver confirmed a four-part DLC campaign. Strangely enough, the DLC was supposed to drop sometime in June, but as of today, July 10th, we've yet to see it.
The studio has now confirmed that the first piece of the four-part saga, the "Faction Pack," will be released on July 16th for $5. However, if you purchased the DLC Season Pass you'll get all four expansions at a 25% discount.
The aptly named "Faction Pack" integrates a variety of Metro factions into the missions of the game. Indeed, it seems that the Redline, Reich, and Polis Rangers will all play a role.
Deep Silver also explained a bit about the other three DLCs. The "Tower Pack" is designed to deliver an almost arena-esque challenge mode complete with leaderboards, while the "Developer Pack" is a no-holds expose of the game's roots, plus a bunch of spiders. As previously reported, Silver describes the above pair as "a unique solo challenge to Metro veterans." The fourth and final (at least, initially—Borderlands 2 reminds us that a season pass isn't necessarily the end) bit of content will be the "Chronicles Pack," giving Pavel, Anna, and Khan their own unique missions.
Looking for more on Metro: Last Light? Check out our full video review here.
Source: Shacknews
07/10/2013 04:35PM