New Ratchet & Clank Title Announced For The PS3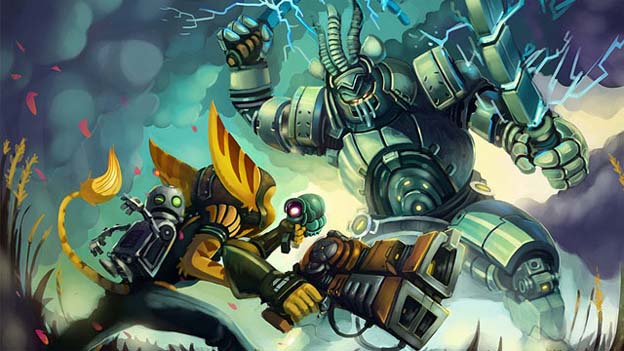 Insomniac Games has just announced a brand new Ratchet & Clank title: Ratchet & Clank: Into the Nexus. The game will be a brand new single-player title for the PS3, which is surprising because the PS4 is just around the corner. Insomniac Games has assured us that it will be the biggest downloadable Ratchet & Clank game yet, which means this is a digital only release.
Into the Nexus will feature classic Ratchet & Clank gameplay. So, there will be a lot of platforming with really goofy weapons. The game revolves around our heroes transporting villains Vendra and Neftin Prog to a prison called the Vartax Detention Center. However, the dastardly villains escape and leave Ratchet and Clank stranded in an area of space populated with interstellar outlaws. It's kind of like Batman: Arkham Asylum done Ratchet and Clank style.
Insomniac is planning to release Ratchet & Clank: Into the Nexus this holiday season. It will be available on the PlayStation Network for $29.99. Now we just have to wait and see if Insomniac games has anything cooked up for the PlayStation 4.
Source: Gamezone
07/11/2013 12:20PM