The Steam Summer Sale Has Begun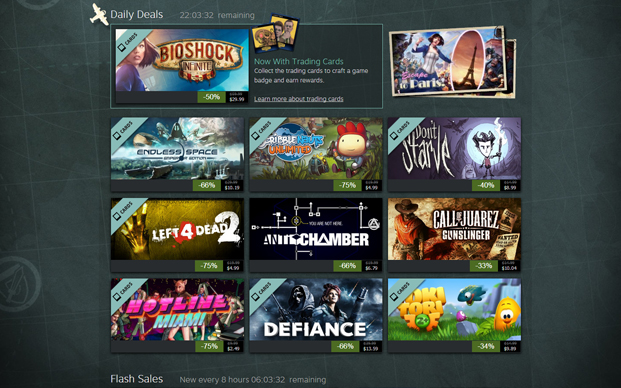 It's time that time again: time for your wallet to recoil in terror. The Steam Summer Sale has begun.
If your wallet isn't prepared, that's okay; Steam's servers aren't either, but for those of you who wish to pick up today's deals, here's what you can expect to find:
BioShock Infinite: $29.99
Hotline Miami: $2.49
Counter-Strike: Global Offensive: $5.09
The Elder Scrolls V: Skyrim Legendary Edition: $35.99
The Elder Scrolls III: Morrowind: $11.99
That last game (Morrowind) isn't on sale, but I liked it better than Skyrim. So, please go buy it. Oh, and buy Hotline Miami, too. There's no excuse to ignore that game for $2.49.
Source: Steam Store
07/11/2013 04:25PM