EarthBound Now Available On Nintendo eShop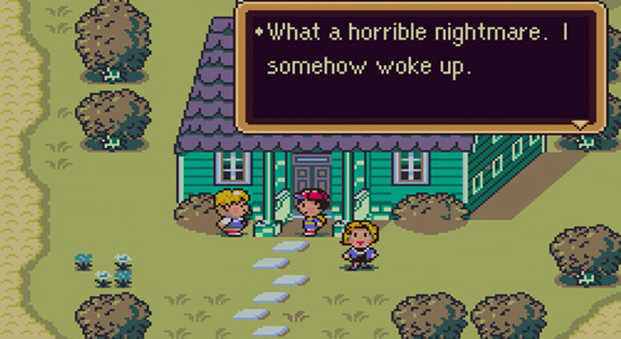 Nintendo has stealthily released EarthBound, the highly acclaimed JRPG, on the Nintendo eShop today. Wii U owners can pick up the beloved classic for $9.99.
The release of EarthBound is a historic one; the Mother franchise, as it's called in Japan, hasn't seen a stateside release since EarthBound's original release on the Super Nintendo back in 1995.
EarthBound tells the story of Ness, a boy with kinetic powers who has to save the world from destruction. I know, I know, typical JRPG plot, but EarthBound is charming, not stereotypical.
Holy crap, I've said EarthBound a lot in this article. Just go buy the thing.
Source: Nintnedo.com
07/18/2013 03:35PM