Ubisoft Unveils New Watch_Dogs Limited Edition Bundle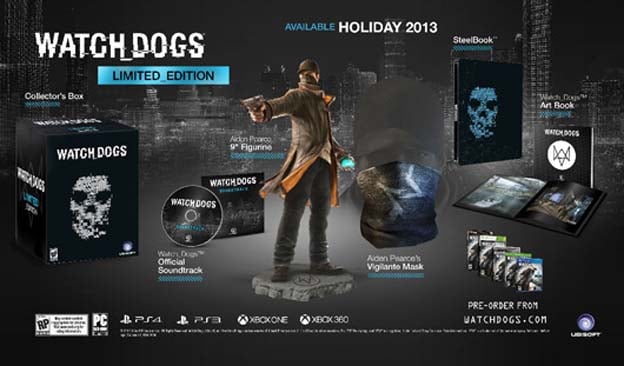 Ubisoft has recently announced a special edition bundle for its much-anticipated game, Watch_Dogs. The bundle will be released on the same schedule as the standard package, which should come out during this year's holiday season.
The bundle will include several goodies including a nine-inch statuette of Aiden Pearce (the game's main character), a replica of Pearce's mask, a soundtrack CD, an 80 page hardcover art-book, and an exclusive steelbook case. The bundle will be available for the Xbox 360, PS3, and PC when the game launches and will cost $129.99. Ubisoft has also announced that the bundle will be available for the Xbox One and PS4 versions of the game. However, they will not be available until the game launches on those next generation platforms.
Watch Dogs is also scheduled for release on Nintendo's Wii U, but Ubisoft could not confirm a Wii U edition bundle at this time.
Source: Joystiq
07/19/2013 01:20PM