Additional Borderlands 2 DLC To Be Detailed Tomorrow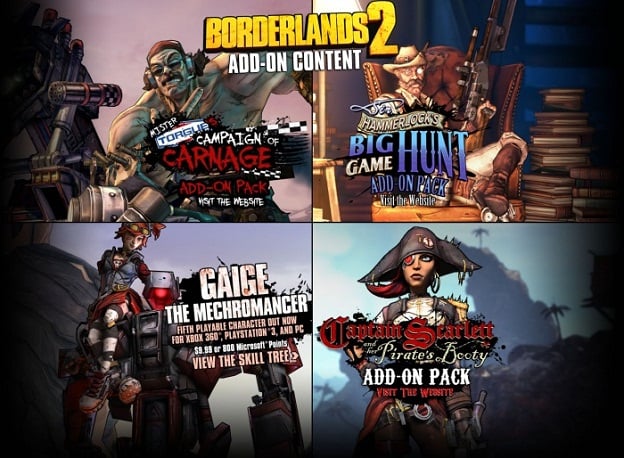 The news that developer Gearbox would be releasing DLC beyond Borderlands 2's original season pass allotment came as an unsurprising surprise of sorts. It's odd to see content released outside of a DLC pass, sure, but the game's DLC installments have seen plenty of success to warrant further releases. Unfortunately, that was about all we had; there would be some more DLC, and that was that.
Luckily, loot-hoarders around the world finally have some good news to go on in regards to the game's mystery DLC. Gearbox today announced that PAX Australia will yield answers for our many questions on the coming content.
Whether or not a second season pass (now wouldn't that be strange) will be released remains unanswered, so can we expect the DLC(s) to launch at the typical $10.
Source: GameSpot
07/19/2013 07:05PM