NeatherRealm Will Release Martian Manhunter Injustice DLC On July 30th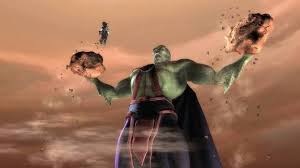 The apostrophe-riddled J'onn J'onzz, AKA Martian Manhunter, will be released on July 30th for Injustice: Gods Among Us. He will be the 5th DLC character released: Lobo, Batgirl, Scorpion, and Zod precede him.
Since the season pass for Injustice promised 4 DLC characters, those who have the season pass will likely have to purchase Martian Manhunter. Also disappointing, it looks like Wii U Injustice players will have to wait for this DLC; only its 360 and PS3 releases are dated.
Source: Facebook
07/22/2013 02:05PM