BioShock Infinite Clash In The Clouds Available Today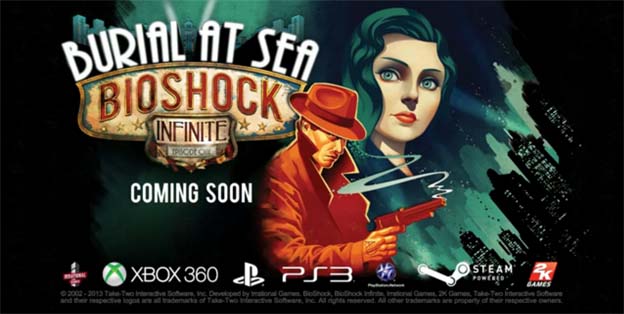 Many BioShock Infinite fans have been wondering if the upcoming DLC would live up to the bar that has been set by the core title. Well, we don't know the answer to that, but we do know that the very first piece of DLC will be a completely different direction for the franchise. Bioshock Infinite: Clash in the Clouds, doesn't focus on the game's narrative at all. Instead, it's an arena mode that will include four different maps and simply allow you to kill wave after wave of enemies.
This new direction seems a little strange considering the game's narrative-centric history. However, there are few fans who said that the gunplay was their favorite part of BioShock Infinite, but this DLC may fall flat for many players. Regardless, you can pick up "Clash in the Clouds" today for the Xbox 360, PS3, and PC, for five dollars, or completely free if you picked up the season pass.
Those of you who are chomping at the bit for another BioShock story may have to be patient, but Ken Lavine does have something in the works. A new piece of DLC will be coming out soon and it will totally cater to your love of the game's story. The DLC, entitled "Burial at Sea", will bring you into an alternate universe where Booker DeWitt is a noir-style private investigator carrying out his business in Rapture just before it's fall. It's here that he comes in contact with Elizabeth, but not the same Elizabeth that we've come to know. "Burial at Sea" is obviously set in an alternate dimension, and this version of Elizabeth is confident in herself, and fulfilling the role of a dame who needs the help of our protagonist.
The campaign DLC will be split into two halves. The first half will be entirely based on investigation and social interaction, and won't feature any content whatsoever. The second half hasn't been detailed yet but will feature many recurring characters like Big Daddies and Little Sisters. Each half will be priced at $14.99 and part one will be out later this year.
Source: GameInformer
07/30/2013 12:30PM