New Mortal Kombat In The Works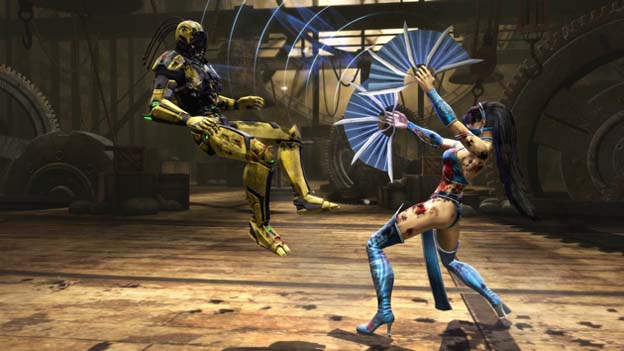 Only a few short months after Netherrealm's newest game, Injustice: Gods Among Us, came out, rumors have begun flying around about another Netherrealm project: a brand new Mortal Kombat game.
"We've been in greenlight committee for a little while at the studio, and we've got a great script, and a great director with Kevin Tancharoen," Producer Lance Sloane said. "It's just figuring out the business side of it, and when we would do it, and how do we sync it up with the launch of the game that they're working on now, the next game. It's not 100 percent yet, but we're getting closer every day."
Netherrealm is also working on DLC for Injustice: Gods Among Us, with The Martian Manhunter coming out as the latest character addition. They have assured us that we will continue to see more Injustice DLC in the future, so they'll obviously be splitting the workload between both titles.
Fans and analysts have long assumed that a new Mortal Kombat title will come out on next generation consoles, but few thought development would begin this early. Mortal Kombat 9, the latest Mortal Kombat release, has enjoyed great success in sales and tournament popularity. Do you think it's time to trade up for Mortal Kombat 10, or is Netherrealm pulling the trigger too soon?
Source: Gamezone
07/31/2013 11:45AM