Makers of God of War Start Work on Something "To Rock The Free World"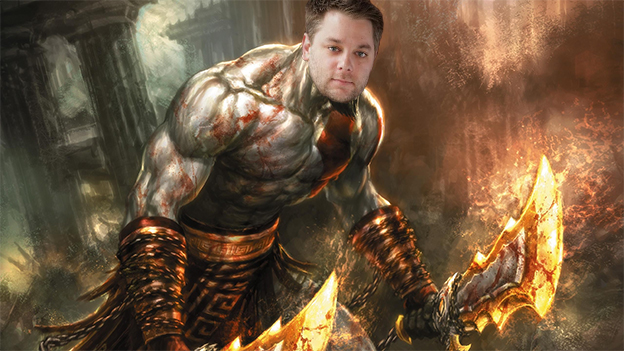 In a blog post on blog.us.playstation.com, Cory Barlog announced his triumphant return to the warm embrace of Sony's Santa Monica Studios today. Barlog is most famous for his work on the God of War series as a lead animator and game director. More recently, he directed the cinematic sequences for the Tomb Raider reboot released this year.
After an explanation of his antics since he left the gaming industry, Barlog announced something else in his lengthy blog. He had this to say:
"What am I working on, you ask? Good question. Sadly, I cannot tell you…yet. But I can say that it is freaking huge, and it will live up to the standards that I helped establish here at SMS. We're putting together a team as I type this, an Ocean's 11 kind of thing. We are searching the world high and low for the best of the BEST to come and be on the ground floor of this endeavor. So, hey, if you are a freaking rock star unafraid to roll your sleeves up and take risks, reading this thinking that your current digs are feeling…well…a bit small, a bit dull and in need of some excitement – you need to contact me at Sony Santa Monica."
There has been no further comment from Barlog, Santa Monica Studios, or Sony regarding this announcement. But whatever it is, Barlog sure is excited about it. Maybe we should be too.
Source: PlayStation Blog
08/09/2013 04:30PM