Morrigan Returns to Dragon Age in Inquisition, but Not in the Way You Expect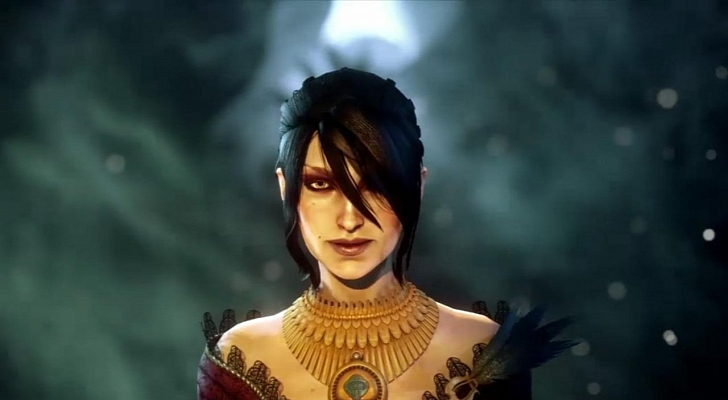 The last appearance of Morrigan, in the Witch Hunt DLC for Origins, refused to leave the character's fate on anything other than a cliffhanger. For an entire game (and about three years) BioWare has left the story of the wild witch unconcluded.
But perhaps that's only because her story hasn't even begun yet.
In an interview with GameInformer, Mike Laidlaw, creative director of Inquisition, said that the BioWare writers knew the "kernel of Inquisition's story" from about "midway through Dragon Age: Origins." Since Morrigan played a prominent role in Origins, it can be safely assumed that she makes up an essential piece of this "kernel" of a story idea. Laidlaw goes on to confirm this, saying that "the story of Inquisition" is Morrigan's "moment."
Unfortunately, despite playing a prominent role, Morrigan has been confirmed to not be a party member in Inquisition. That doesn't mean, however, that you won't have any influence over her actions. Lead Writer David Gaider said that all the choices you made concerning Morrigan and your relationship with her in Origins "will be recognized."
With how Morrigan's story ended in Witch Hunt, it will be interesting to see how she's initially portrayed in the Inquisition story.
08/14/2013 07:25PM