Major Game of Thrones Actor Joins Cast of The Witcher 3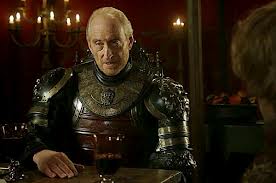 Charles Dance, he of Tywin Lannister renown (or infamy), looks to make his mark on yet another popular, brutal fantasy world. His role in The Witcher 3: Wild Hunt will be that of Emperor Emhyr var Emries of Niflgaard. Anyone who's played The Witcher 2 will not remember any encounters with the men from Nilfgaard fondly.
So it looks like Dance will be taking advantage of his Game of Thrones free time by pretty much playing the guy he plays on the Game of Thrones. I guess when you do something as well as he does, there's no reason to stop.
However, I'm still waiting for the inevitable Game of Thrones and Witcher crossover to happen. Listening to Geralt of Rivera and the actor who plays Tywin Lannister verbally spar is going to be cool; but it would be much cooler if Geralt slid over into the Game of Thrones world and matched both wits and blades with the Lannister lord.
Look for The Witcher 3 to release next May.
Source: GameInformer
08/14/2013 07:40PM