2K Livestream Shows that It's Kept the Status Quo after Buying WWE License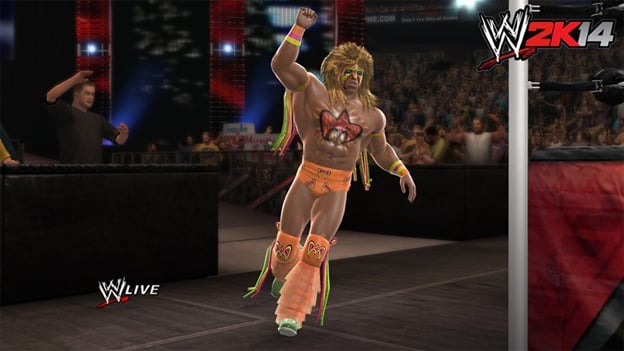 Publisher 2K has begun a series of three livestreams dedicated to WWE 2K14, which is currently due for an October 29th launch in North America and will hit internationally November 1st. Today's stream was covered by Senior Game Designer Bryan Williams and Interactive Marketing Manager Aubrey Sitterson and focused on the gameplay of WWE 2K14, but only after fighting a series of audio dips and technical difficulties.
The gameplay shown today heavily emphasized the addition of "OMG moments," the game's new reversal system, and other flashy finishers. Compared to its predecessors, WWE 2K14 looks to add a welcomed sense of speed to the fights, but it does little in the way of graphical improvement. However, the ambiance of the game has made great strides, with the crowd providing a more immersive level of shock and awe, and the wrestling effects—hitting the mat, hitting the opponent; basically hitting anything—sound better than ever.
Roster reveals, extensive gameplay coverage, and an in-depth breakdown of the game's 30 Years of Wrestlemania mode are on the agenda for the remaining streams and coming months, so wrestling fans have plenty to look forward to.
The full roster for the 30 Years of WrestleMania mode will be announced tomorrow at 3:30 P.M. ET on Twitch.
08/17/2013 02:05AM