Sony Announced a Massive List of Upcoming Indie Titles for Its Systems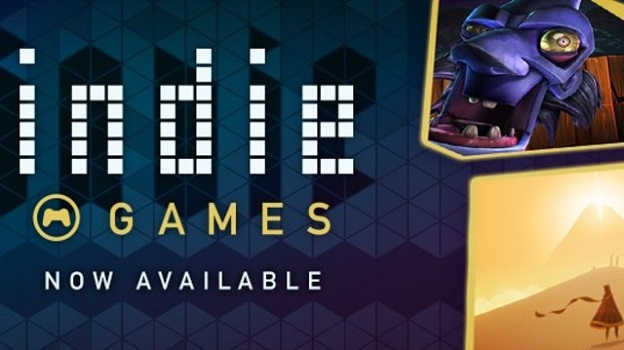 After showing strong support of the indie scene at both its February reveal and its E3 2013 presentation, Sony took the stage at Gamescom with a staggering list of indie announcements in tow. More than a few familiar names cropped up, but the event yielded a promising list of brand-new indie IPs as well as console releases of the genre's classics. The full list is below:
· Fez
· Starbound
· Murasaki Baby -- An innovative adventure game that allows the player to lead the weak and fragile protagonist by the hand (quite literally—you use the touch screen) through a perverse world of monsters.
· Rogue Legacy -- Fight, die, then have your kids fight and die in your place in this rogue-like hit.
· Binding of Isaac: Rebirth -- A complete overhaul of the original game with "a game's worth of content" added in for its PlayStation debut.
· Guns of Icarus -- Repair, battle, and collaborate with friends on majestic warships.
· Volume -- Though little information was given, Volume comes from the minds behind Thomas Was Alone and looks to be a puzzle-based music title, and one that's "based on being heard."
· Rime: A noticeably stylized adventure title that leads the unlikely hero through a vast and gorgeous world.
· Helldivers -- From the makers of Magicka comes a new co-op romp—this time its soldiers, guns, and aliens instead of wizards, wands, and goblins.
· Hotline Miami 2 -- More gore and more nonsense than the original, but with a greater degree of refinement and even awesome-er music.
· Everybody's Gone to the Rapture -- We saw a brief trailer, but learned little of the game. What we do know is that The Chinese Room, the developers of Amnesia: A Machine For Pigs, is taking the post-apocalyptic trope in a brand new direction.
· Minecraft -- The open-world sandbox hit has been confirmed to be coming to PS4.
· N++ -- Get in and get addicted with the next release of the N franchise.
· Wasteland -- Also shrouded in mystery, with little more than the label "rogue-like-like" to go on. Sounds promising to me.
If Sony does want to truly be at the front of an indie gaming revolution, then it is going about it the right way with this massive list of indie games that will appear on the PS4, Vita, or both.
08/20/2013 04:10PM