Sony Confirms Grand Theft Auto V PS3 Bundle and Reveals Bonus Discount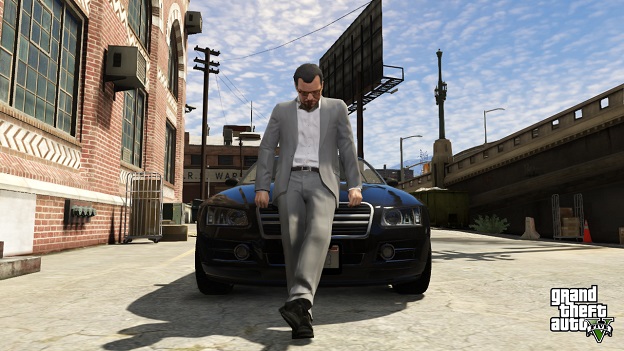 Thanks to the recent release of some overdue media and gameplay coverage of Grand Theft Auto V, the hype and anticipation from GTA fans has been ratcheted up even further. Sony's presentation at Gamescom 2013 earlier today only added more tantalizing options to the list.
After confirming the $199 price tag for the coming release of their 12GB PlayStation 3, Sony announced that a Grand Theft Auto V bundle of the 12GB model will be available. In addition, all GTA V pre-orders for PlayStation 3 come complete with an offer to purchase any other Rockstar title for 75% off. However, this good deed doesn't spring forth from Rockstar's generous heart. This deal thrives exclusively on the PlayStation Network. In order to take advantage of the 75% off, the pre-order and the purchases need to be made on the PSN.
Retailer specificity has not been divulged at this time, but one thing's for sure: Rockstar is going to sell a lot of Red Dead Redemption.
08/20/2013 05:50PM