Minecraft Is Coming to PlayStation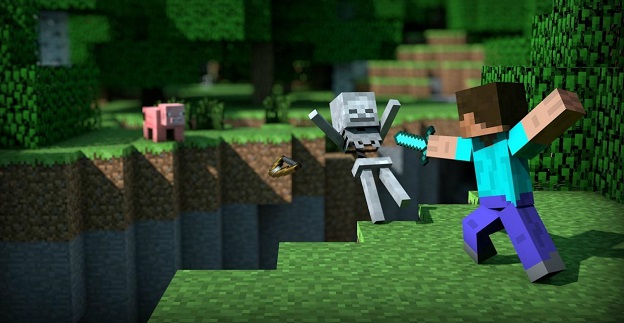 After exponential success on PC and garnering enormous popularity at the hands of Xbox Live, the indie-hit Minecraft has been confirmed for a PlayStation 4 release. Although price, version (hard or digital), and server activity (how the game will be updated) remain up in the air, PlayStation gamers now know with certainty that the sandbox superstar will soon grace their next-gen consoles.
The news hit—or, rather, was confirmed by a Creeper parade—near the end of a string of indie announcements, which you can check out here.
Although a sizeable step forward for Sony, the news of Minecraft's expansion is rather unsurprising. The continued efforts of the game's creator, "Notch," has kept the title relevant to the larger gaming community, which is to say nothing of the game's excellent use of gamepad controls—a rarity for PC ports.
08/20/2013 06:00PM