Gearbox Plans a Game of the Year Edition for Borderlands 2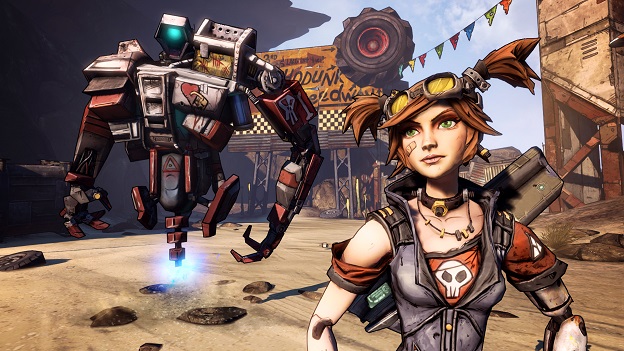 The continued DLC success of Gearbox's Borderlands 2 is begging to be bundled together into a complete package with a pretty discount ribbon on top. Confirmation that the game's most recent DLC, Tiny Tina's Assault On Dragon Keep, would not be the final bit of content, despite completing the game's four-part season pass, only put more fuel on the fire. Lo and behold, to the relief of Borderlands 2 fans and procrastination-inclined gamers everywhere, proof of a Game of the Year edition has been unveiled by a GameStop employee with a camera and contact to IGN.
As the name implies, the edition will allegedly include all of the game's current DLC: the Creature Slaughter Dome, an in-game pre-order bonus, all four parts of the game's initial DLC season pass (including four themed side campaigns), the Ultimate Vault Hunter Upgrade, and the Mechromancer and Psycho Packs, both of which add new Vault Hunters to the game in the form of Gaige and Krieg.
08/27/2013 04:45PM