Ellen Page Feels Anyone Can Relate to Beyond: Two Souls' Story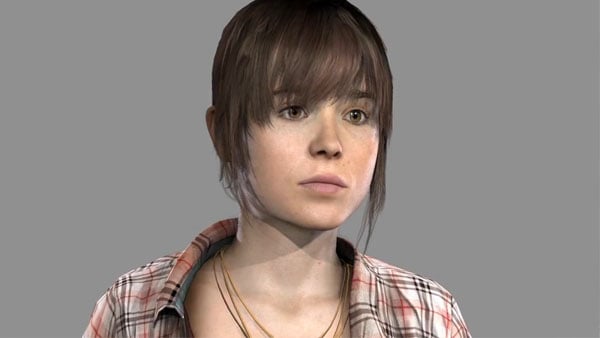 In a new video up on PlayStation Blog, Ellen page and William Defoe talk about the deeper motivations of their characters in Beyond: Two Souls. In particular, Page talks about the "love-hate relationship" her character, Jodie Holmes, has with this entity that's attached to her, and William Defoe reveals a selfish side to his charachters relationship with Jodie. The new video visits several sides to Page's main character. In the three minute preview, we visit her during her childhood, what looks to be a punk-rock phase, and when she's older, about to go out on a date. This last, and perhaps most interesting, scene displays Aiden's jealousy at Holmes' potential date. The story, at least according to the lead actress, comes from a place that's immensely relatable. "I think anyone can relate to it," Page said, "Uhm, anyone can relate to getting ride of our own kind of personal demons, to live."
Beyond: Two Souls releases October 8th. David Cage, the game's creative lead, is known for being hard to please. But Beyond: Two Souls looks to be coming together well, and with top-tier talent working on all aspects of the title (such as the composer for The Dark Knight), it looks like this might be the game to satisfy fans and creative leads alike. For more information on Beyond: Two Souls, check out our preview.
Source: PlayStation.Blog
08/30/2013 10:00AM