Sony Works on Virtual-Reality Headset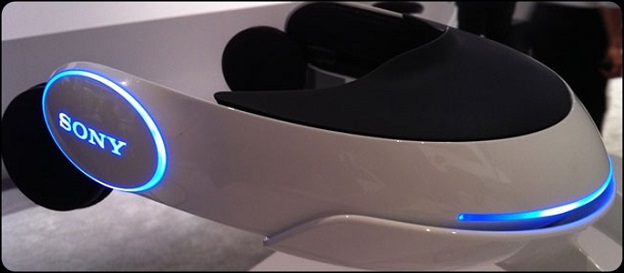 After deliberating over Gamescom possibilities, Sony will be revealing (which could mean anything from briefly mentioning to auctioning in this industry) its entry into the virtual-reality scene this month, at the Tokyo Game Show. The device in question is a PlayStation head-mounted display, not unlike the Oculus Rift, presumably to be used exclusively with the PlayStation 4.
An anonymous source told CVG that the headset, once known as the HMZ, is far past infancy and, in fact, is currently being used by the team behind Drive Club to recreate a cockpit viewpoint of racing. Although the tip does make the headset appear more viable, Sony itself has remained tightlipped on the VR headset. Commenting on the progress of the device, Sony Worldwide Studios boss Shuhei Yoshida stated that "Y'know, we're Sony, so we have lots of differing things and different ideas in R&D." However, "When it comes to researching things, we are doing a lot of things that we can't talk about."
Luckily, Sony will be able to talk about all of its things in just a few weeks, as TGS rounds the corner, with an alleged 10+ PS4 lineup in tow.
Source: CVG
09/04/2013 09:10AM