An Investigation into One of the Great Grand Theft Auto V Activities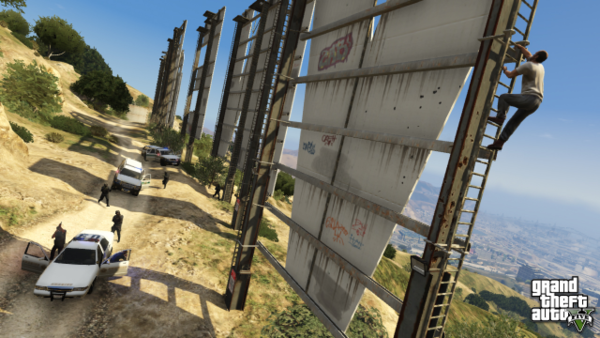 Although Grand Theft Auto V doesn't release until Sept. 17, the folks over at The Examiner went ahead and provided you an in depth look at the best locations in the game to do one of Grand Theft Auto's funnest activities--BASE jumping. BASE jumping requires you to have a large fall, a parachute, and no fear. My personal favorite place from the list is the Vinewood sign. What really makes this dangerous is that at the bottom of the sign, waiting for the player to hit the ground, stand some cops. Talk about amping up the adrenaline.
Besides just providing you great locations to visit in Los Santos (as well as revealing the city's highest peak), The Examiner's list showcases the game's gorgeous graphics. To check out the rest of this article (and what GTA lover wouldn't want to?), head on over to The Examiner.
While you're visiting The Examiner, you might as well look into its awesome gaming giveaway.
The Examiner is currently giving away two free copies of PAYDAY 2 on PC and PS3, so you can head over to this page summarizing all the details. For all of Examiner's latest exclusives, previews, reviews, and features, follow them on Twitter and like them on Facebook. Game on.
09/10/2013 07:10PM