RUMOR: Is There a New Lego Harry Potter on the Way because of Fantastic Beasts Movie?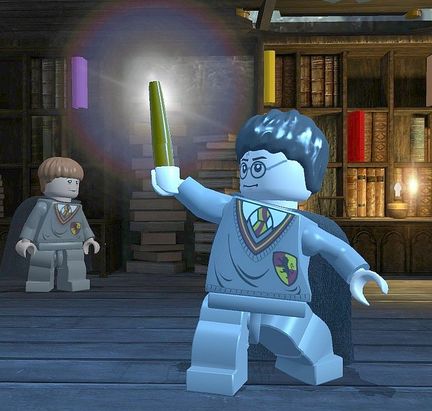 Earlier today, a new Harry Potter film came to light via press release. The movie, to be written by J.K. Rowling, takes place in the world of one of the Harry Potter series' most popular textbooks: Fantastic Beasts and Where to Find Them. The movie follows Newt Scamander, the book's fictitious author, through his adventures. Why this is relevant to a gaming site is this bit of the press release: "In addition to the film series, 'Fantastic Beasts' will also be developed across the studios' video game, consumer products and digital initiatives business."
This small bit of news suggests nothing at first glance except that a video game property might be made at one point in the future. Financially, a LEGO version makes the most since.
Over the current-generation of consoles (PS3, 360, Wii), LEGO Harry Potter games sold 6.75 million copies. Traditional Harry Potter games based off the movies sold 3.7 million copies. Only six LEGO Harry Potter games released on the consoles, eleven movie-based Harry Potter games hit store shelves. It just makes financial sense for Warner Brothers to make the game based off of Fantastic Beasts a LEGO game.
Traveller's Tales, developers of the LEGO series, is a subsidiary of Warner Brothers. EB Bright Light, developers of the last Harry Potter game, Harry Potter and the Deathly Hollows - Part 2, is not. A LEGO game of the new Harry Potter movie promises to make more money and be less of a hassle to develop.
Speculate in the comments if you want. It could be fun.
09/12/2013 11:55PM