Microsoft Does the GameStop and Buys Used iPads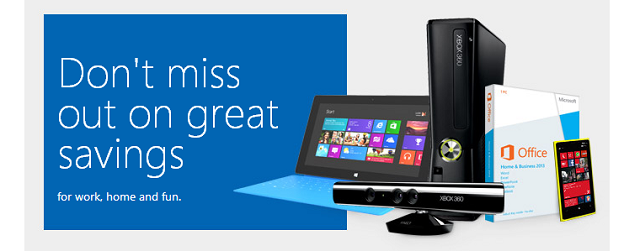 Microsoft has re-upped the mobile push demonstrated in its recent acquisition of Nokia; the company recently began a buyback capaign targeting Apple tablets. The company today revealed a new promotional deal allowing iPad users to trade in a tablet for a $200 Microsoft store gift card, which, as the offer's MS Store page reveals, will ideally (from Microsoft's standpoint) be put toward either the Surface RT or Surface Pro tablets from MS, clocking in at $350 and $800 respectively.
The offer applies to "gently used iPad 2, 3, or 4" and guarantees "a minimum" of $200 in exchange. More importantly, the deal serves only to illustrate how desperate Microsoft is to right their crumbling standing in the tablet and mobile market. However, on the off chance you're eager to trade in your $600+ iPad for $200 back, you can find the details here.
09/14/2013 01:45AM