The Developer-Friendly PS4 Led to Awesome Features in Deep Down, Says Legendary Capcom Producer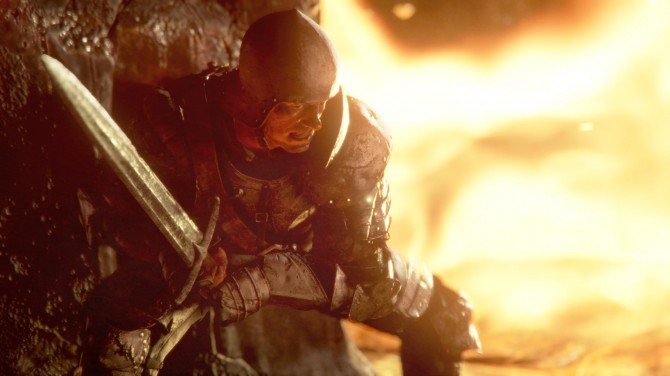 The PlayStation 4 impresses Yoshinori Ono. In an interview released by Sony Computer Entertainment, the influential Capcom producer talks about the many cool features that upcoming RPG Deep Down achieves. Then he went on to say that these achievements wouldn't be possible without the PlayStation 4's "easy development environment."
It's really an impressive list. I can't tell you how long I've wanted to be able to see weapon degredation represented visually. I imagine it will be a pleasing feeling to watch a trusted blade wear and tear as I progress through a dungeon--a physical reminder of the hordes of foes left lying in my wake.
To check out the full skinny on both Deep Down and Ono's glowing opinion on the PlayStation 4, head on over to DualShockers. This kind of list makes me excited about not only Deep Down, but also about the other sweet features that developers will be able to make thanks to Sony's console.
Oh, and did I mention Deep Down makes use of Sony's DualShocker 4 touchpad? Man, this next-gen is going to rock.


Source: DualShockers
09/14/2013 12:50PM