Dark Souls 2 to Get Comic Tie-in Called Dark Souls II: Into the Light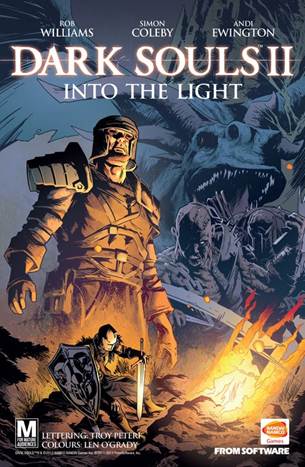 The upcoming sequel to the game Dark Souls will not only feature the new installment, but also a graphic novel entitled Dark Souls II: Into the Light.
NAMCO BANDAI Games Europe and From Software will team with writers Rob Williams and Andi Ewington (with art work done by Simon Coleby) for the upcoming comic.
This is what the authors had to say about working inside the Dark Souls mythose: "Gothic environments, unworldly monsters, eldritch atmosphere, adventure and terror are the best arguments that an artist could wish for! Before you venture into the darkness, pay heed to those who know what awaits within."
Rob Williams is an acclaimed British-based comic book writer whose credits include Ghost Rider, Daken, Amazing Spider-Man, The Dark X-Men, Cla$$war, Star Wars Tales and the 2013 British Comic Award-nominated Judge Dredd: Trifecta.
Simon Coleby is a British comic book artist who has worked for Marvel and 2000 AD. His credits include creating art for Judge Dredd, Rogue Trooper, and the popular The Authority series from DC/Wildstorm. He also worked on the 2013 British Comic Award-nominated Judge Dredd: Trifecta.
Andi Ewington is an up-and-coming writer whose breakthrough debut novel won critical acclaim from reviewers and fans alike, and has recently claimed a #1 Amazon UK Kindle Superhero bestseller spot. He was also named in WizardWorld's "5 on the rise" for 2010.
Announced in 2012, Dark Souls II is the sequel to the acclaimed Dark Souls. The original game was an open world, dungeon-crawling-style adventure that kept details of the plot vague and left many aspects open for interpretation by the gamer. Dark Souls II looks to follow in these footsteps, centering on a character that is reportedly cursed and seeks to find peace.
Expect Dark Souls II: Into the Light to release in early January.
Source: Press Release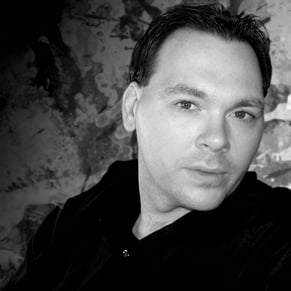 10/11/2013 08:15AM