The Witcher Series Breaks Six Million in Sales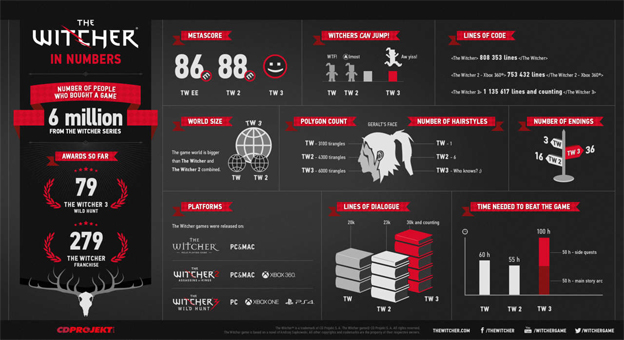 Happy Birthday Witcher! The popular PC and console role ]pplaying game franchise from CD Projekt is turning six-years old tomorrow. What did we get it for its birthday? Another million sales!
Yes, CD Projekt Red has announced that the Witcher series has broken six-million sales total, averaging a million copies of a Witcher game sold a year. This came as part of an infographic that also showed-off a bunch of other cool facts, like the lines of dialogue in Witcher title, and the hours needed to beat individual games. Heck, it even kept track of how many endings were in each title. Granted, the infographic mostly just pimped out The Witcher 3: Wild Hunt, showing how much more advanced it is than the other two titles, but it's still kind of cool.
The Witcher has been CD Projekt's most well-known title for years now. However, they are working on a new game called Cyberpunk 2077. Will this sci-fi RPG take The Witcher's place, or will we see The Witcher 4 come out sometime down the line? Let us know in the comments and check out the infographic above!
Source: CD Projekt Red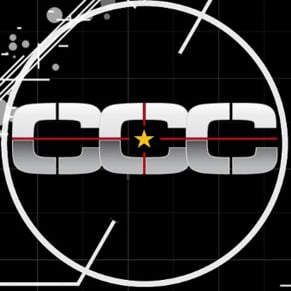 10/25/2013 03:20PM