Namco Bandai's European Subsidiary Lends a Hand to Distribute The Witcher 3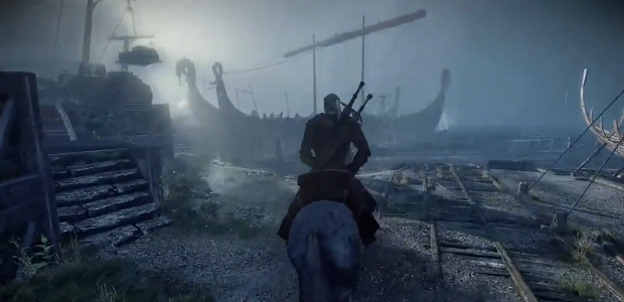 Renowned developer CD Projekt RED (the studio behind The Witcher series, with their third installment well on the way) has announced that they will be working with Namco Bandai Games Europe to bring their upcoming sequel The Witcher 3: Wild Hunt to "key markets" in Europe.
Managing director of CD Projekt RED Adam Badowski stated in a press release that, "We've worked with Namco Bandai Games before, so our partners there know both The Witcher and the ideals that drive us as a studio. We're convinced that they understand our vision for the game and that they will do a great job at letting gamers know how the game's open world and great story are going to change the next-gen RPG landscape."
Namco Bandai Games Europe will be in charge of, as I've repeated, the distribution--as well as the promotion--of The Wither 3 for the PC, PS4, and Xbox One in the following European countries: Andorra, Austria, Belgium, Cyprus, Denmark, Finland, France, Germany, Greece, Iceland, Ireland, Italy, Liechtenstein, Luxembourg, Monaco, Malta, Norway, Portugal, San Marino, Spain, Sweden, Switzerland, The Netherlands, and United Kingdom (that includes Scotland, England, Wales, and Northern Ireland).
Alberto González Lorca (VP Third Parties, Namco Bandai Games Europe) stated in the same press release that, "CD Projekt RED has well earned its marks as a premier, innovative studio and it is with extreme delight and pride that we are today confirming we will be adding the eagerly awaited Witcher 3 to our line-up next year."
He finished off with saying, "We look forward to being once again the European partner of CD Projekt RED, and providing first-class service to one of the most revered video game franchises as it is coming to next-generation consoles in 2014."
Well, it certainly looks like CD Projekt RED has certainly got the Europeans covered! All those above countries (mine included) shouldn't have to fret about The Witcher 3 somehow not being distributed in their respective "key markets." CD Projekt RED, keeping us covered.
Not yet caught a glimpse of The Wither 3? Check out Angelo's The Wither 3: Wild Hunt preview, and have yourself a snippet of CD Projekt RED's upcoming fantasy RPG!
Are you looking forward to The Witcher 3: Wild Hunt? Let us know in the comments!
Chirps to a press release. Thank you for reading, and I'll catch you next time!
10/29/2013 09:20AM