Civilization IV Developer Co-Founds Independent Studio: Mohawk Games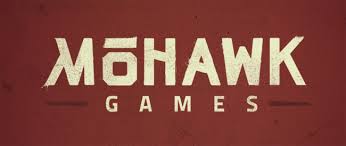 Veteran video game designer Soren Johnson, who has previously worked on games such as Civilizations IV and Spore, announced yesterday the creation of an independent studio, aimed at producing strategy games, called Mohawk Games.
Co-founded along with Dorian Newcomb and Brad Wardell (former art director of Civilization V and the designer of the Galactic Civilizations series respectively), Mohawk Games is currently being funded by the Stardock Strategic Investment Fund, and is recruiting top-end industry talent for their studio. What's more is that Mohawk are already working on their first title, codenamed Mars, which will utilise the recently announced Nitrous engine by Oxide Games.
A key mantra for Mohawk Games is that they will put "gameplay first" when it comes to designing its games.
"Mohawk puts gameplay first," said Johnson. "Our goal is to make games that will be played for years, based on elegant, replayable systems that are not limited by finite content creation. Our development process emphasizes rapid iteration above all else, requiring our games to be playable as soon as possible so that we have time to find the fun."
Johnson emphises that one of Mohawk's core philosophies is community involvement, saying that "games cannot grow in a vacuum, without the oxygen of player feedback. Indeed, communities often understand games better than the designers themselves."
So, it seems that Mohawk will be a studio with some hefty talent behind it that appears to be quite willing towards its potential playerbase. I'm quite thrilled of what this new studio can offer to the table, since its key focus will be on strategy games. I'm certainly looking forward to what this Mars title will turn out to be. I would simply just keel over if it happens to be a new RTS IP, and I mean that in a good way. However, judging by the talent behind Mohawk, it may be likely that the title ends up a Civilization-like game. I'll just have to wait and see.
Source: Press Release
11/06/2013 08:05PM