Warframe Makes PS4 Debut in North America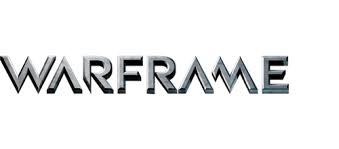 Digital Extremes' popular sci-fi assassin free-to-play game Warframe made its debut on the PlayStation 4 throughout North America on Friday, November 15 (the PS4's launch day), kicking off the PS4's launch window with stealth, blood, gore, and the mysteries of the Tenno.
Warframe is one of three F2P games--as far as memory tells--that will be available on the PS4. Warframe obviously being one of them, the other two being DC Universe at launch and Planetside 2 early next year.
The Creative Director at Digital Extremes Steve Sinclair said in a press release that "Warframe offers an incredibly rich gaming experience for the low, low price of Free. It's a win-win situation for everyone."
He continued on to say that "the Free-to-Play model allows independent developers like us the opportunity to take risks on new ideas that otherwise would never see the light of day in a traditional retail scenario; and the low price-point barrier for gamers gives them the opportunity to experience the game, provide us feedback and then choose to support the game and its continued development."
The game's rapid success came from its open beta on PC back in March, which in turn has made Warframe a title to keep an eye on for the PS4 launch. What's more is that Warframe will be receiving frequent free content and feature updates to better improve the gameplay experience for its playerbase, who are encouraged by Digital to offer feedback on what content and features should be added to its title, and to join the forums by joining the Warframe community on the official Warframe forums.
I have dabbled in Warframe myself, and I found it difficult to control just by mouse and keyboard along. It does feel--to me--like the game's combat and controls would be more responsive when using a controller, so I'm hoping experiencing Warframe on the PS4 will fare better for me whilst using the DualShock 4 controller.
Wareframe is available to download from the PlayStation Store for all PS4 users, and does not require PlayStation Plus to work!
11/19/2013 01:45PM